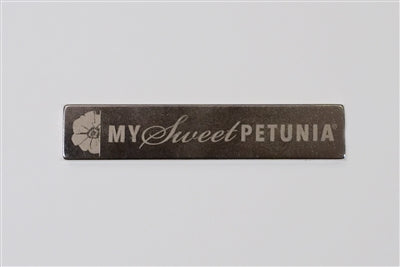 My Sweet Petunia
Misti Bar Magnet
---
This powerful bar magnet covers more of your project for extra security when stamping. Magnet fits perfectly in the base of the MISTI and measures 2.75" x 0.5" 
NOTE:
Neodymium magnets are very brittle and very strong magnetically. Therefore, it is crucial to handle these magnets with extreme care to avoid personal injury and damage to the magnets. Fingers can be severely pinched between attracting magnets. Magnets can chip if allowed to "jump at" an attracting object. It is highly recommended that when constructing rare earth magnetic assemblies, they beare magnetized after assembly.
Because of their brittle nature, magnets will not be warrantied, replaced, returned, or exchanged.
---
Share this Product
---
More from this collection